News
Difference Between Hammer Mill and Raymond Mill
2017-04-26
As we all know, both hammer mill and Raymond mill are the high efficiency mining equipment we will usually use. In this article, I want to share some difference between hammer mill and Raymond mill.
Hammer mill is engaging in crushing various rocks and stones with comprehensive strength not higher than 320 MPa into coarse powder and small particles, it is widely used in metallurgy, mining, chemical, cement, coal, sand making, coal, construction, refractory materials and ceramic industries.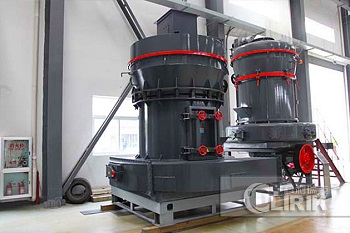 YGM series Raymond Mill is the new type Raymond mill of our company, which is suitable for processing various non-flammable and non-explosive mineral materials with Moh's hardness less than 9.3 and humidity less than 6%. It is widely used in the fields of metallurgy, construction, chemical industry, mining, highway construction etc,. The granularity of the finished powder size can be adjusted between 30 and 425 mesh. Examples of processing materials include quartz, feldspar, barite, calcite carbonate, limestone, talc, ceramic, iron ore, carborundum, bauxite, rock phosphate, coal and other materials, about 400 kinds of materials in total.
I believe that, no matter our hammer mill or Raymond mill will bring you great wealth. If you are interested in our product. Please leave your message on our website, our sales would contact you as soon as possible.